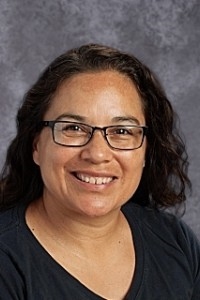 Anna DeRoos, Dean of Students
Ms. DeRoos has a BA in Psychology and Sociology from UC Berkeley and a Multiple Subject Teaching Credential from Cal State Teach. She lives in Oakland with her husband and two kids. Ms.DeRoos joined OSA as a middle school teacher and has been the Dean of Students since 2019. In her spare time she enjoys playing tennis and basketball, cheering for the Warriors and A's, and playing guitar.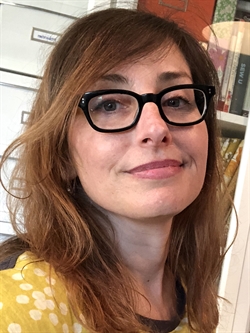 Romy Douglass, Chief of Staff
Ms. Douglass joined OSA in 2015 and serves as the Chief of Staff for the Executive Director, also focusing on communications and family engagement. She has previously served as Operations Manager for PagePoint Web Solutions, Assistant Operations Manager for Gap Inc headquarters in San Francisco, and Director of Operations for Point Systems. Additionally, she has worked as a professional costume designer for companies such as West Edge Opera, the Curran Theater, The Crucible, and YMTC, and holds a BS in Fashion Design from Florida State University. Ms. Douglass is the proud mom of two OSA alumni.
Walter Harris, Director of Facilities and Safety
Mr. Harris has been with OSA for a number of years, and believes in supporting our students through providing a safe and attractive campus to enhance their educational experience.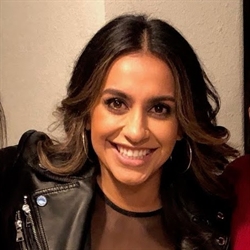 Sara Ordaz, Special Education Coordinator
Before coming to OSA, Ms. Ordaz has been working as a Special Education Specialist at Seneca Family of Agencies teaching middle school. After her first year of teaching, she realized that she had a special bond with students who had experienced severe trauma and marginalization, which is where her passion for special education began. For nine years she worked with a diverse range of emotional, physical and cultural backgrounds in one of the most highly restrictive educational settings that exist. It shaped who she is today and the lens she brings into this work. In addition to teaching, she is also a lifelong learner. Ms. Ordaz received her bachelor's degree in Child and Adolescent Development and her Master's degree in Special Education. Currently, she is in the last year of her Special Education and Disability Studies Doctoral program at USF.
She has dedicated her life to serving and supporting students with disabilities and looks forward to continuing that work at OSA.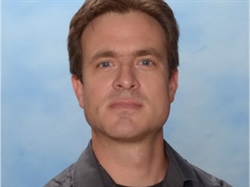 Mike Oz, Principal
With his rich family history in the arts in Oakland, Mr. Oz has a strong sense of pride in being part of the OSA community that he first joined as a middle school teacher in 2006. Mr. Oz earned both his master's degree in education and his multiple subject teaching credential from UC Santa Cruz in 2004 and spent time in the classroom teaching Special Education, Mathematics, and Science. Mr. Oz's commitment to creating a welcoming school culture and supportive educational experience for all students led him to be part of the leadership team in 2009 where he currently focuses on student support services and Linked Learning Pathway development.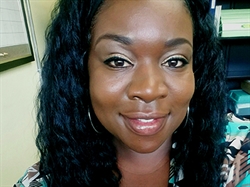 Kimberly Palmore, Finance Manager
Kimberly Palmore attended Bishop O'Dowd High School in Oakland, CA and attended the University of California, Berkeley where she majored in Interdisciplinary Studies with an emphasis in Child Development. After operating a family child care for over 10 years, Kimberly transitioned into the field of Education where she has worked in all facets of administration and financial management. Kimberly enjoys spending time with her children, serving as a Girl Scout Troop leader and working as a Youth Ministry leader at her church.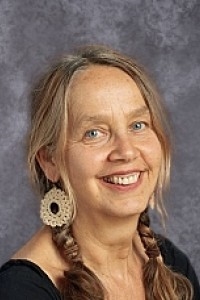 Michaela Peters, Director of Admissions
Ms. Peters was born in Munich, Germany and has lived in the Bay Area since 1993. She studied textile design at the Textilfachschule in Sindelfingen, Germany and received her MFA from California College for the Arts specializing in textiles. Committed to public service, she has held administrative positions at the San Francisco Museum of Art, Yerba Buena Center for the Arts and California College of the Arts. She also worked independently on several projects with Rhodessa Jones and the Medea Project: Theater for Incarcerated Women, an award-winning performance workshop committed to incarcerated women's personal and social transformation. Prior to joining OSA in 2006, she taught for California College for the Arts, Academy of Art University, Richmond Art Center and in a multitude of schools and afterschool programs throughout the Bay Area.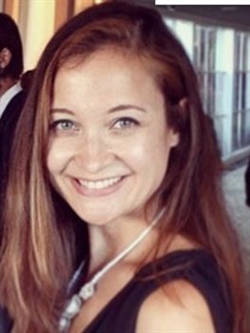 Arlyle Schultz, Head Counselor
Arlyle Schultz is happy to be starting her 15th year at OSA. She started with the Middle School in 2006 as a humanities teacher and has since moved into the Head Counselor position. She is responsible for overseeing scheduling and advising the 6th -9th grade. She's excited for the new semester and looks forward to working with students, families, and faculty in the 20-21 school year.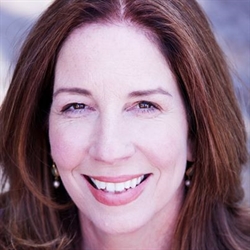 Lisa Sherman-Colt, Executive Director
Ms. Sherman-Colt was the Interim and Assistant Principal at the Los Angeles County High School for the Arts (LACHSA). Prior to joining the faculty at LACHSA, she held the position of Artistic Director at Milwaukee High School for the Arts. Through her tenure in Milwaukee, she earned two graduate degrees: M.S. in Educational Leadership and a M.F.A. in Dance Performance / Choreography. In addition, she earned two bachelor's degrees: B.S. Dance Education and B.S. Dance Performance/ Choreography. Her commitment to community service can be seen in her continued devotion to promote education programming by meeting with various foundations and sitting on numerous non- profit arts education boards.
Mrs. Sherman-Colt's leadership philosophy stems from her rich arts training, diverse educational background and her wide range of administrative experience. She firmly believes in educating every child by lending instructional leadership that inspires and motivates students to discover who they are, their place in the world, and how their creative passion benefits humanity.
Kala Stepter, Justice, Equity, Diversity, and Inclusion Coordinator
Kala is joining OSA after having taught math at the elementary and middle school level in Washington DC and the Bay Area. As a learner and educator, she enjoys working with students and families to explore our global community, inspire curiosity and innovation through project based learning, and dream of what could be. Both in and outside of the classroom, Kala has deconstructed and redesigned schoolwide systems to create more equitable and accessible spaces. While simultaneously teaching, she has partnered with families to uplift their voices and begin a PTO, developed a social justice centered math curriculum utilizing the liberatory design model, and led professional development around equity and justice. By taking deliberate steps, she believes that we can build transformative school systems uplifting collaboration, creativity, and community.
Kala holds a Bachelor's degree in Political Science from Stanford University and a dual Master's in Education from Lesley University.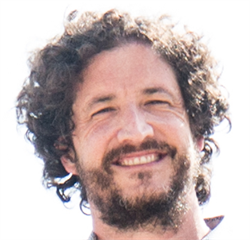 David Smith, Director of Technology
Mr. Smith has been working in Information Technology since 1987. David joined OSA in its first year. He is excited to be working with the OSA community to design an effective, reliable, and innovative technology infrastructure that supports OSA in all areas. He holds a B.A from Earlham College.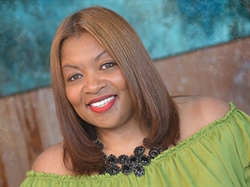 Dr. Delores Thompson, Pathway Coordinator
Dr. Delores Thompson joined OSA in 2014, creating
www.kosaradio.org
, a student-operated 24 hour online radio station. Shortly afterward, Dr. Thompson developed a broadcast course and curriculum for OSA students. A 25-year broadcast veteran, Dr. Thompson started her career at KSBT TV 'SoulBeat,' a 24hr Black-owned video network where she served as the Program Director for stations New York & Sonoma County outlets. Los Angeles radio stations 1230 KGFJ on-air talent/Assistant Program Director/Music Director. After 7 years she moved over to 102.3 KJLH owned by Stevie Wonder where she earned the title of Southern California's #1 Lady in the Mid-days. Currently, Dr. Thompson can be heard over the air-waves weekends on 102.9 KBLX and she can be seen on TV One's "Unsung" music docuseries.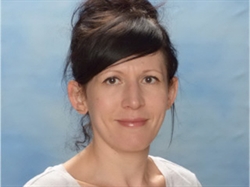 Katy Zaugg, Assistant Principal
Ms. Zaugg has been an integral part of OSA for many years, most recently as the Dean. She lives in Oakland with her husband and adorable dog, and always knows what students are up to.